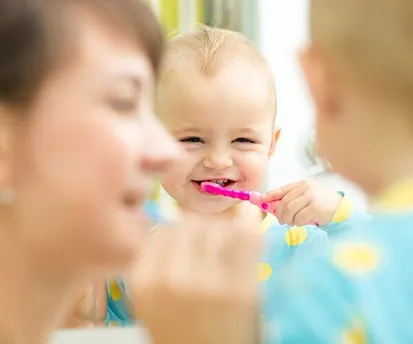 The goal of our pediatric dental team is to develop a positive relationship with your child, providing the highest quality dental care in a fun and educational atmosphere.
OUR OFFICE
Our doctors and staff specialize in providing dental care for infants and children in Phoenix and Mesa, AZ. The doctors received degrees and specialized training in hospital residencies and university programs in pediatric dentistry. They are recognized specialists by the American Dental Association and are board certified by the American Board of Pediatric Dentistry.
Our staff is constantly improving their skills in dentistry for children by attending numerous continuing education courses throughout the year. Some of our staff were patients in our office as children! When you visit our offices, you will be delighted with the attention that we give, to make sure that your child feels special, welcomed and at ease.
As you speak with our business and scheduling team, you will find them helpful, knowledgeable, professional and courteous.
Valley Pediatric Dentists is a privately owned dental practice and not owned by an out of state corporation.
We all have the same commitment and goals, to make sure that you and your child have an enjoyable and pleasant experience.